2019

Chevrolet

Silverado 1500

Work Truck
Starting MSRP from $34,600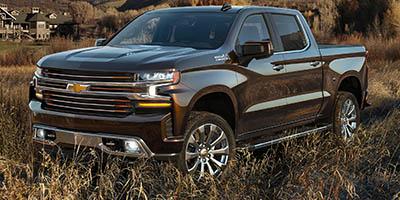 0% APR FOR 72 MONTHS FOR WELL-QUALIFIED BUYERS*
Select 2019 Chevrolet Silverado 1500
Stock Number: KZ115378
Take Delivery By 04-01-2019
Offer Disclosure
*Monthly payment is $13.89 for every $1,000 you finance. Example down payment:4.0%.Must finance with GM Financial. Some customers may not qualify. Not available with lease and some other offers. Take new retail delivery by 4/1/19. See dealer for details
0% APR FOR 72 MONTHS FOR WELL-QUALIFIED BUYERS*
Select 2019 Chevrolet Silverado 1500
Take Delivery By 04-01-2019
Offer Disclosure
*Monthly payment is $13.89 for every $1,000 you finance. Example down payment:4.0%.Must finance with GM Financial. Some customers may not qualify. Not available with lease and some other offers. Take new retail delivery by 4/1/19. See dealer for details
0% APR FOR 72 MONTHS FOR WELL-QUALIFIED BUYERS*
Select 2019 Chevrolet Silverado 1500
Take Delivery By 04-01-2019
Offer Disclosure
*Monthly payment is $13.89 for every $1,000 you finance. Example down payment:4.0%.Must finance with GM Financial. Some customers may not qualify. Not available with lease and some other offers. Take new retail delivery by 4/1/19. See dealer for details
0% APR FOR 72 MONTHS FOR WELL-QUALIFIED BUYERS*
Select 2019 Chevrolet Silverado 1500
Take Delivery By 04-01-2019
Offer Disclosure
*Monthly payment is $13.89 for every $1,000 you finance. Example down payment:4.0%.Must finance with GM Financial. Some customers may not qualify. Not available with lease and some other offers. Take new retail delivery by 4/1/19. See dealer for details
0% APR FOR 72 MONTHS FOR WELL-QUALIFIED BUYERS*
Select 2019 Chevrolet Silverado 1500
Take Delivery By 04-01-2019
Offer Disclosure
*Monthly payment is $13.89 for every $1,000 you finance. Example down payment:4.0%.Must finance with GM Financial. Some customers may not qualify. Not available with lease and some other offers. Take new retail delivery by 4/1/19. See dealer for details
0% APR FOR 72 MONTHS FOR WELL-QUALIFIED BUYERS*
Select 2019 Chevrolet Silverado 1500
Take Delivery By 04-01-2019
Offer Disclosure
*Monthly payment is $13.89 for every $1,000 you finance. Example down payment:4.0%.Must finance with GM Financial. Some customers may not qualify. Not available with lease and some other offers. Take new retail delivery by 4/1/19. See dealer for details
0% APR FOR 72 MONTHS FOR WELL-QUALIFIED BUYERS*
Select 2019 Chevrolet Silverado 1500
Take Delivery By 04-01-2019
Offer Disclosure
*Monthly payment is $13.89 for every $1,000 you finance. Example down payment:4.0%.Must finance with GM Financial. Some customers may not qualify. Not available with lease and some other offers. Take new retail delivery by 4/1/19. See dealer for details
0% APR FOR 72 MONTHS FOR WELL-QUALIFIED BUYERS*
Select 2019 Chevrolet Silverado 1500
Stock Number: KG128664
Take Delivery By 04-01-2019
Offer Disclosure
*Monthly payment is $13.89 for every $1,000 you finance. Example down payment:4.0%.Must finance with GM Financial. Some customers may not qualify. Not available with lease and some other offers. Take new retail delivery by 4/1/19. See dealer for details
0% APR FOR 72 MONTHS FOR WELL-QUALIFIED BUYERS*
Select 2019 Chevrolet Silverado 1500
Take Delivery By 04-01-2019
Offer Disclosure
*Monthly payment is $13.89 for every $1,000 you finance. Example down payment:4.0%.Must finance with GM Financial. Some customers may not qualify. Not available with lease and some other offers. Take new retail delivery by 4/1/19. See dealer for details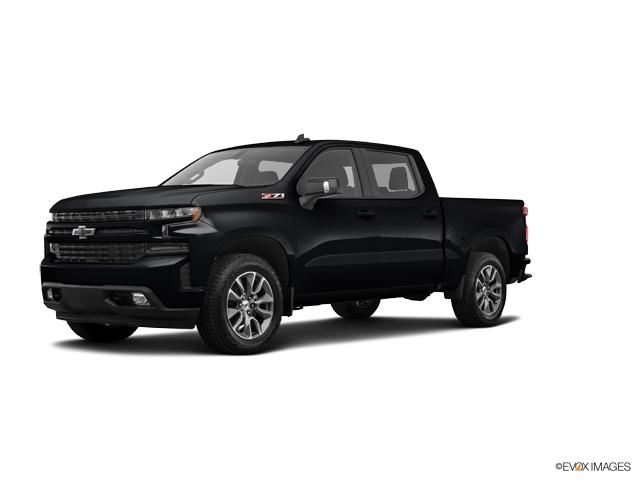 0% APR FOR 72 MONTHS FOR WELL-QUALIFIED BUYERS*
Select 2019 Chevrolet Silverado 1500
Stock Number: KG132333
Take Delivery By 04-01-2019
Offer Disclosure
*Monthly payment is $13.89 for every $1,000 you finance. Example down payment:4.0%.Must finance with GM Financial. Some customers may not qualify. Not available with lease and some other offers. Take new retail delivery by 4/1/19. See dealer for details
0% APR FOR 72 MONTHS FOR WELL-QUALIFIED BUYERS*
Select 2019 Chevrolet Silverado 1500
Stock Number: KG135151
Take Delivery By 04-01-2019
Offer Disclosure
*Monthly payment is $13.89 for every $1,000 you finance. Example down payment:4.0%.Must finance with GM Financial. Some customers may not qualify. Not available with lease and some other offers. Take new retail delivery by 4/1/19. See dealer for details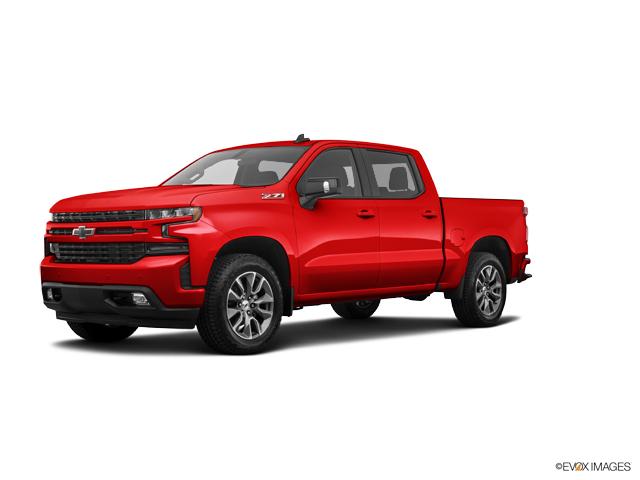 0% APR FOR 72 MONTHS FOR WELL-QUALIFIED BUYERS*
Select 2019 Chevrolet Silverado 1500
Take Delivery By 04-01-2019
Offer Disclosure
*Monthly payment is $13.89 for every $1,000 you finance. Example down payment:4.0%.Must finance with GM Financial. Some customers may not qualify. Not available with lease and some other offers. Take new retail delivery by 4/1/19. See dealer for details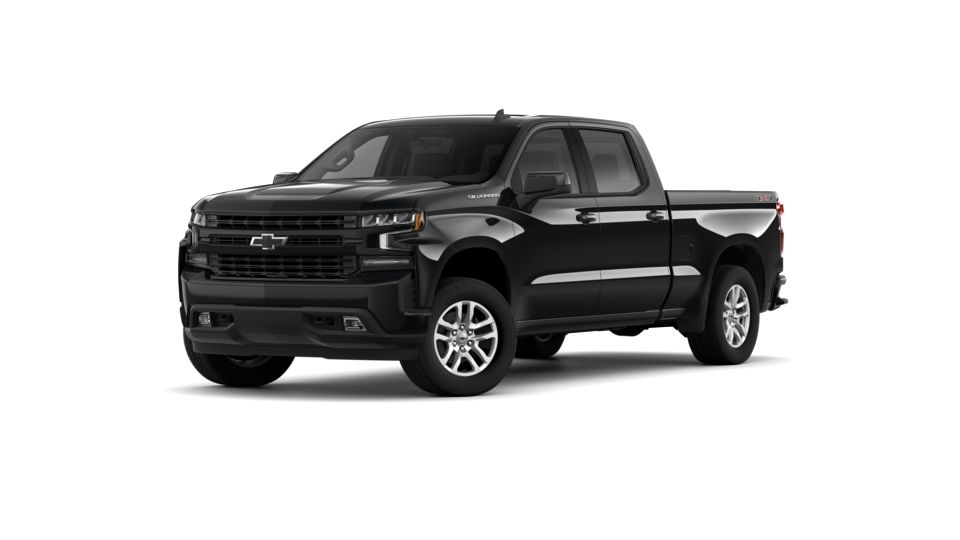 2019 Chevy Silverado 1500 Features:
Drive with confidence knowing Silverado offers safety technologies to help you stay safe while you're on the road.
Built with high-strength steel, a durable pickup box and available trailering technologies, Silverado offers strength and durability along with the confidence you need when you're putting 12,500 lbs. of best-in-class V8 max trailering capability to work2.
As smart as it is strong, Silverado offers technology to keep you connected while you're on the road.
EVERYTHING YOU NEED, RIGHT WHERE YOU NEED IT
Whether it's a day at the job site or a weekend at the lake, Silverado offers a quiet cabin with the perfect blend of space, comfort and convenience.
Dependability based on longevity: 1987–July 2017 full-size pickup registrations.
Silverado 4-door Double Cab Standard Box or Crew Cab Short Box LTZ 2WD with available 6.2L V8 engine and Max Trailering Package. Before you buy a vehicle or use it for trailering, carefully review the Trailering section of the Owner's Manual. The weight of passengers, cargo and options or accessories may reduce the amount you can tow. Class is half-ton full-size pickups.